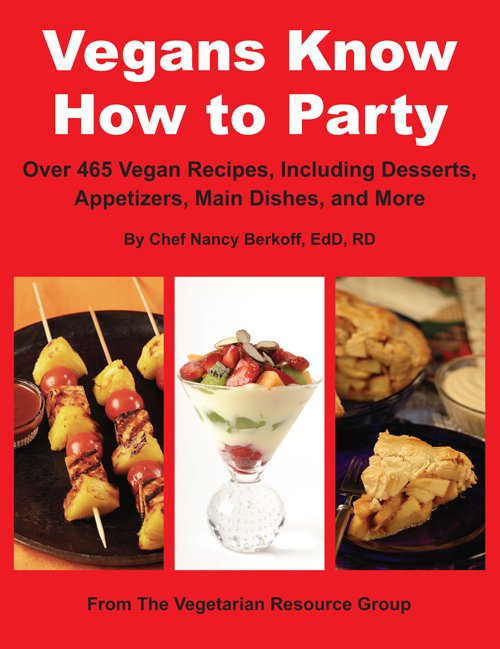 Excerpted from:
Vegans Know How to Party
OVER 465 VEGANS RECIPES, INCLUDING DESSERTS, APPETIZERS, AND MAIN DISHES
By Chef Nancy Berkoff, RD
Purchase a copy for $25.00 here
Savory Summer Peach and Avocado Salsa
Serves 10
2 cups diced fresh, ripe, pitted peaches (not peeled)
2 cups diced fresh, ripe, pitted, peeled apricots
2 Tablespoons minced fresh chilies (you choose the heat!)
1/2 cup diced, peeled, ripe avocado
1/4 cup diced fresh red bell pepper
1 Tablespoon minced red onion
2 Tablespoons chopped fresh cilantro
2 Tablespoons peach nectar or orange juice
In a non-reactive bowl, combine ingredients. Allow salsa to chill for at least 30 minutes before serving.
Total Calories Per Serving: 45
Total Fat as % of Daily Value: 2%
Protein: 1 gm
Fat: 1 gm
Carbohydrates: 8 gm
Calcium: 8 mg
Iron: 0 mg
Sodium:
1 mg
Dietary Fiber: 2 gm